One of my favorite things about the blogging world is inspiration from other bloggers DIY projects. Several people reinvent old pieces into something spectacular. Well, unfortunately today I don't have my own DIY projects, but I hope these ideas from
Living Etc
. inspire a few. I was truly impressed with their before and afters. A simple pine table turned into a lovely bathroom washstand, a writing desk, a console and a kitchen table.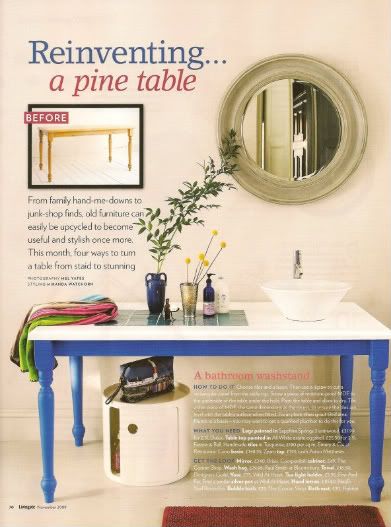 amazing...I'm not sure how hard it would be to cut out a hole for the tile, but maybe if you had the right tools it wouldn't be too hard?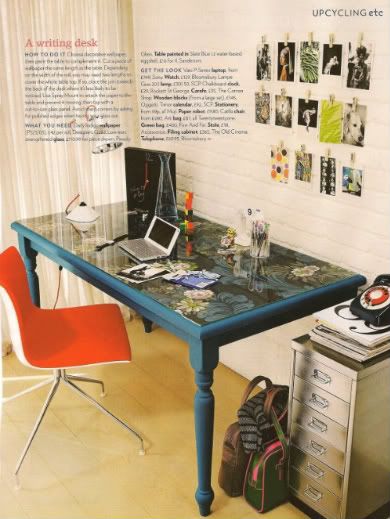 I love this desk, I'm very tempted to paint my black one blue right now! Tangent: I can't get enough of that phone!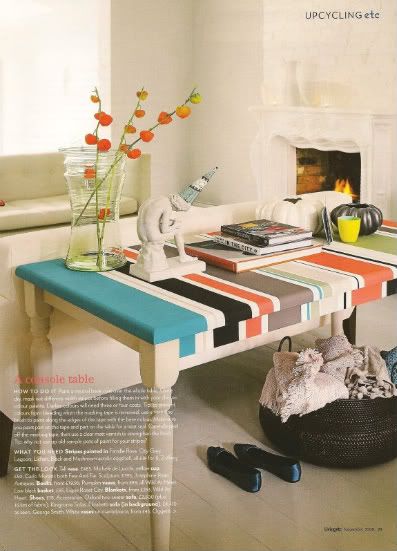 Being a huge fan of stripes, I think this piece is lovely...especially how it pops in this all white room.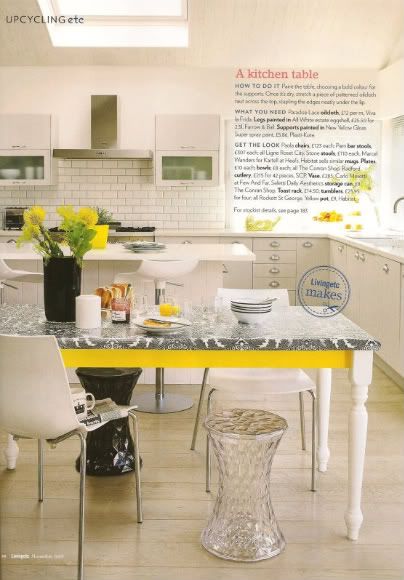 Here they've pulled a piece of patterned oilcloth taut across the top and painted the table a bright color. I think it's gorgeous for this space
.
Does anyone have any upcycling projects going on in their homes right now?