Ok, so it's a little early for the snowy wonderland pictures, but are they not sooo dreamy? While still in a state of chaos with school, I opened my newest
Anthropologie
email to this photograph: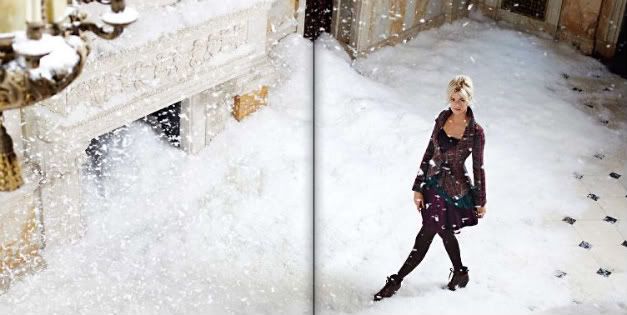 and then clicked on it which led me to this sweet photograph of a bicycle covered in snow and my workload began to feel a little bit lighter...
and then jewels to remind me to actually take my costume jewelery out this season and
use
it. And, that dress with those tights? Could be done this Holiday season.
Nothing screams a dreamy Holiday like a red dress. No? And adorable shoes?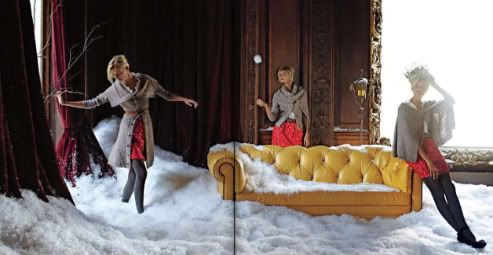 Of course I'm very interested in that sofa, that's the first thing I noticed....but then I saw one dress paired with three different lovely sweaters. Sorta love them all.
Can't resist dancing in the snow and those adorable ski cap candles!
but not sure if I love this one mor
e?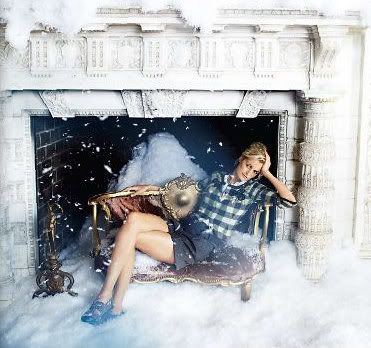 and to imagine sitting in a settee, in a fireplace, lounging in some cute shorts and plaid shirt might end this dreamy catalog for me with a bit of bliss.
The catalog has another entirely gorgeous spread that I didn't even touch. Check it out
here
.
I hope you felt a little inspiration for this Holiday season like I did!