I have

never

seen marshmallows on a tree, but it looks kinda fun.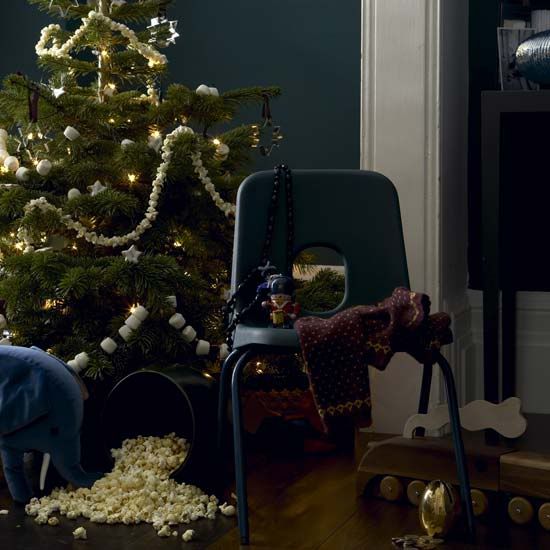 via
I think the bigger fruit would be difficult to keep fresh? No?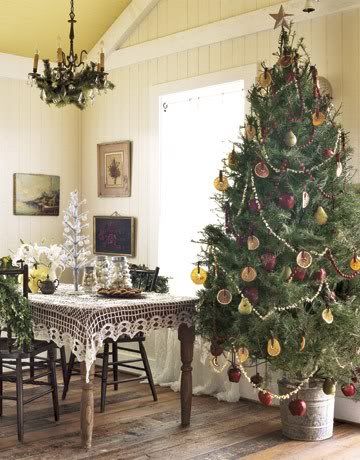 via

What about popcorn garland?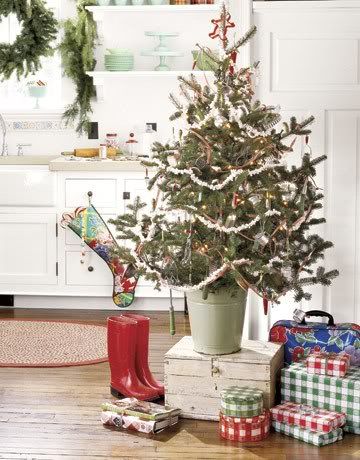 I think the berries spice it up a little...
tutorial
here
Or alone
via
a few gingerbread houses
candy on the tree...
If I had more time this year... I might have tried the cranberry garland! But finals are coming up and I don't think it's going to happen!
Is anyone decorating their tree this year with a few treats?
Images not labeled: Country Living